October 29th, 2020, Taipei, Taiwan – With the gradual popularization of remote and home medical applications, FSP Group' s subsidiary Protek Power has developed two types of power supplies intended for home medical care, which have improved self-operation safety for home medical device users.
The FSP120M-K and FSP500M-K47 are intended for Class II medical devices. These power supplies can receive an input voltage range of 80-264 VAC. A stable output voltage is provided through active power factor correction. In addition to serving home users, voltage conversion due to the varying voltages when traveling internationally is no longer a concern. These power supplies can also operate normally at an altitude of 5000 meters. Consumer minds are set at ease when using these products.
The exclusive features and application fields of the FSP120M-K and FSP500M-K47 are introduced below:
Product Features of the FSP 120M-K:
•

No-load power consumption is less than 0.15W.

•

In line with DOE performance level VI.

•

Meets CoC EPS V5 tier 2 requirements

•

Dimension: 6.9" x 3.55" x 1.11"

•

The Class II model is in line with IEC 60601-1-11 and IP54 Dust-proof and waterproof level tests.

•

An output connector that complements the system is available for selection.

•

Overvoltage protection

•

Overcurrent protection
Applications of the FSP 120M-K:
•

Atomizers

•

Oxygen concentrators

•

Sleep apnea devices

•

Blood testing equipment

•

Inhalers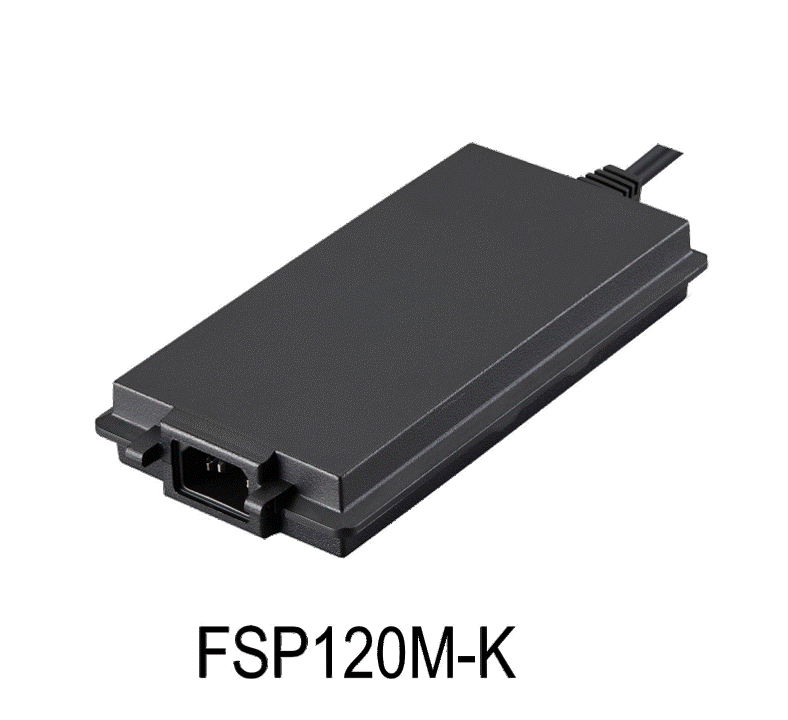 Product Features of the FSP500M-K47:
•

Intended for Class II medical supplies.

•

BF isolation level.

•

The ground leakage current is less than 100 μA.

•

Passed EN55011B Class B Radiation Interference.

•

Has a remote shutdown feature - Shuts down power output at a high TTL level.

•

Energy consumption under Standby Mode is less than 1W (standby power 5 V /100 mA).
Applications of the FSPS500M-K47:
•

Medical electric beds

•

Dialysis machines

•

Ventilators

•

Cryotherapy machines

•

Medical CAD/CAM machines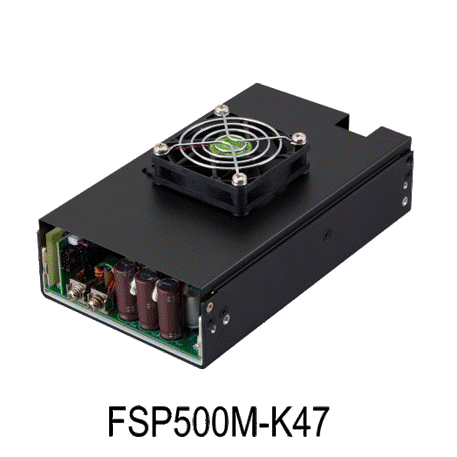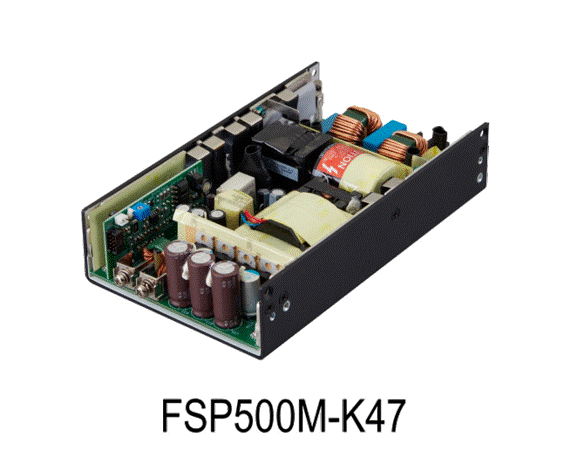 Protek Power has devoted time and effort to the medical power industry for more than three decades. It specializes in the development of various power supplies intended for medical devices. The company also boasts a resourceful R&D team and resources. Feel free to contact us to discuss your customized needs.
For more product information, please visit:
FSP Group's official website at: www.fsp-group.com
FSP Group Brand Product website at: www.FSPLifestyle.com
FSP Blog: blog.fsp-group.com
Facebook: www.facebook.com/FSPGroupUSA
LinkedIn: www.linkedin.com/company/1842554
YouTube: www.youtube.com/user/PowerNeverEnds
---
About FSP
FSP was founded in 1993, and it is one of the leading manufacturers of power supply products in the world. FSP Group (3015: Taiwan) meets various user demands in power supplies with its 400-person strong R&D team, robust production capacity and comprehensive production lines. With more than 500 models certified with 80 PLUS standards, it is the world's number one manufacturer with the most 80 PLUS certifications. FSP employs eco-friendly technologies by providing the best environment protection and quality power supply products.