Taipei, June 15th, 2021 –In order to meet the need for increasingly powerful functions, many terminal devices have been designed with significantly increased product computing capacity and power consumption. Power supplies that serve the purpose of providing power must also increase power wattages to meet large power supply needs. However, must products with high-wattage requirements come with large-capacity power supplies? FSP thinking outside the box of conventional design has developed adapters with high wattages and compact sizes, thereby meeting users' portability and space-saving needs.
The FSP U3 series ultra-slim adapter 90W/120W/135W is only 2/3 the height of the iPhone 12 Pro. Its size is reduced by 50% compared to products with the same wattages in the market *(Note 1), with the same power and a smaller volume, making it the adapter product with the highest power density in the market at present. Due to its powerful R&D capabilities, the product volume has been substantively reduced while achieving better performance. The U3 series adapters feature conversion efficiency exceeding 90%. Its standby power-saving mode is also in line with DoE Level 6 and CoC v5 Tier 2 specifications.
The compact adapter is intended for AIO computers, gaming machines, NUC, and POS. To end consumers, the N3 product series is easy to carry. To mall businesses, it can avoid space waste; to system integrators (SI), packaging materials for parts and components and shipping costs can be reduced, thereby increasing product profits.
Currently, the U3 Series adapter comes with 90W/120W/135W/150W/180W assorted wattages to select from, which are intended for terminal products applied in different fields. The full series of products have also passed multiple safety regulations, such as UL, TUV, CCC, FCC, CE, CB, etc. U3 Series is no doubt a compact and powerful adapter. FSP provides comprehensive standard item and micro-customization services. We welcome system operators to discuss cooperation opportunities with us.
*Remark 1: The product sizes are compared to the FSP N3 slim series adapter product.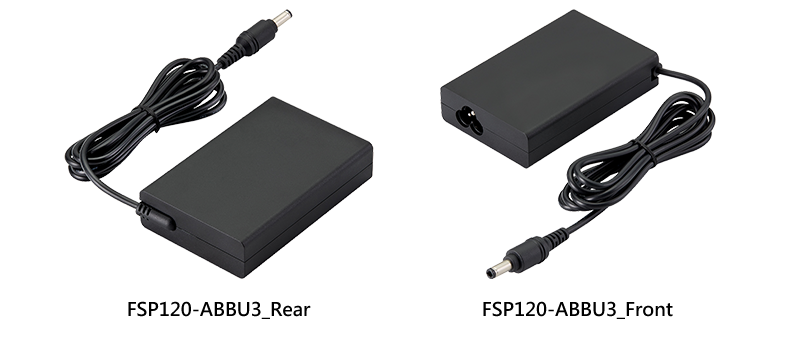 For more product information, please visit:
FSP Group's official website at: www.fsp-group.com
FSP Group Brand Product website at: www.FSPLifestyle.com
FSP Blog: blog.fsp-group.com
Facebook: www.facebook.com/FSPGroupUSA
LinkedIn: www.linkedin.com/company/1842554
YouTube: www.youtube.com/user/PowerNeverEnds
---
About FSP
FSP was founded in 1993, and it is one of the leading manufacturers of power supply products in the world. FSP Group (3015: Taiwan) meets various user demands in power supplies with its 400-person strong R&D team, robust production capacity, and comprehensive production lines. With more than 500 models certified with 80 PLUS standards, it is the world's number one manufacturer with the most 80 PLUS certifications. FSP employs eco-friendly technologies by providing the best environmental protection and quality power supply products.